Slint is a toolkit to efficiently develop fluid graphical user interfaces for any display: embedded devices and desktop applications. We support multiple programming languages, such as Rust, C++, and JavaScript. Find more information at https://slint-ui.com/ or go straight to github at https://github.com/slint-ui/slint
Slint UI Library
We had a long planning session this week after Florian has joined us this month, distributing work items over the growing team. We decided to look into four main areas:
Aurindam will work on the website and marketing
Florian will work on theming and styling of widgets
Olivier will improve the Slint language further
Simon will look into backends, text handling and rendering
Tobias will cover the tooling aspect of the project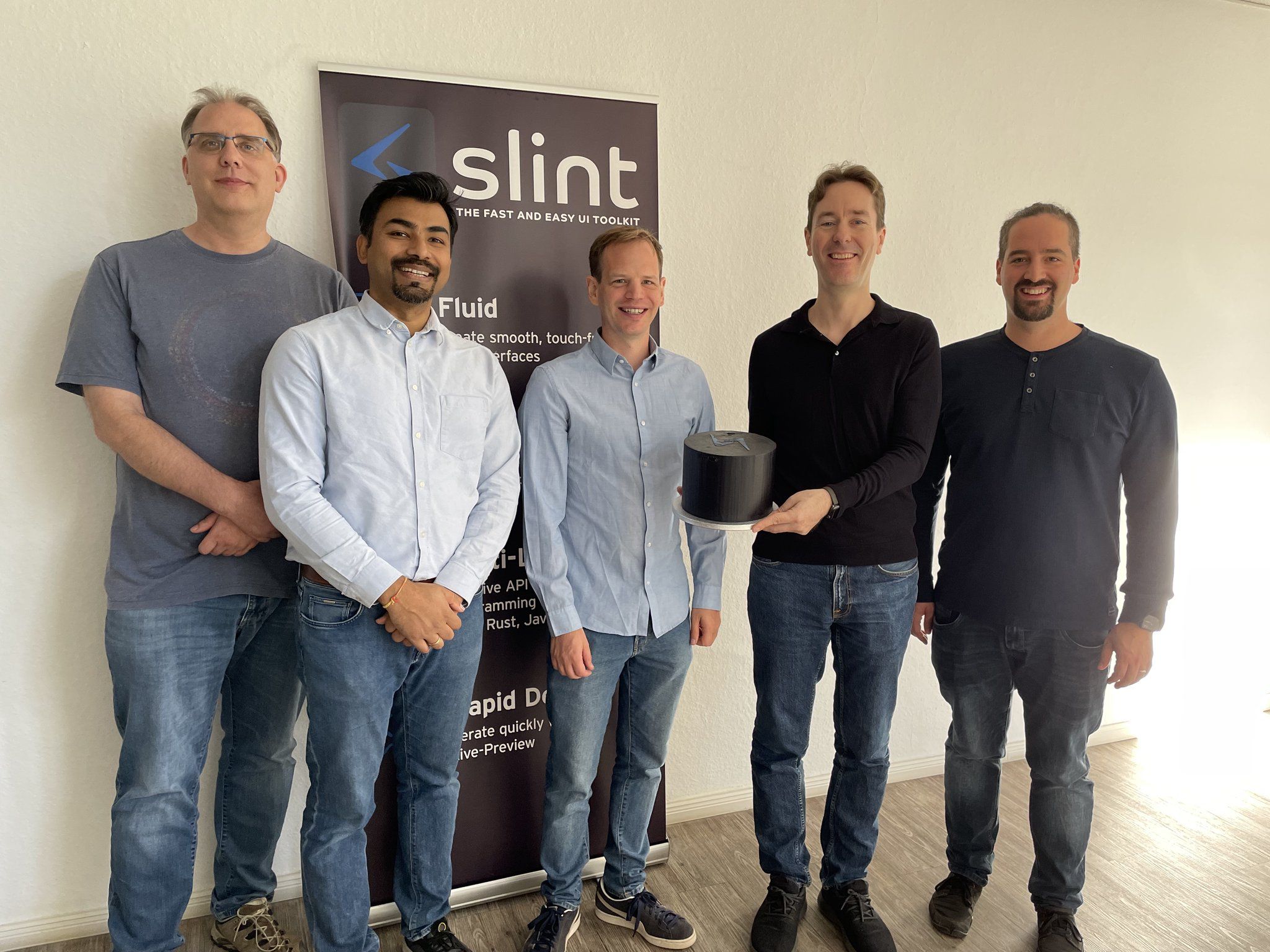 We also visited the EuroRust conference here in Berlin on Thursday and Friday, the first in-person conference in a long time for all of us. EuroRust had a great venue, wonderful food, interesting talks on an entire range of topics, and lots of rustaceans to talk to. Tobias presented on how to mix Rust and C++, showing what we had learned in Slint and had great fun giving the presentation. The audience appreciated the topic and we had a good Q&A session afterwards. Slides are here, a video recording will be available in a couple of weeks.
Fixes
Examples
Allow for sorting in the todo example (#1721)

Add a header to the todo example that has a CheckBox to sort the entries by name and a second CheckBox to filter the done items. Also implemented set_row_data for the SortModel and FilterModel (rust and cpp), to allow for item data changes using those model types.
Janitor work
Continue introducing logical lengths in the core library (#1729)

This continues the earlier series about introducing explicit euclid logical lengths in the core library to make the coordinate system clear.
Statistics
54 patches committed in 7 pull requests by 4 authors.