Slint is a toolkit to efficiently develop fluid graphical user interfaces for any display: embedded devices and desktop applications. We support multiple programming languages, such as Rust, C++, and JavaScript. Find more information at https://slint-ui.com/ or go straight to github at https://github.com/slint-ui/slint
Releases / Blog Posts
Released SixtyFPS 0.1.3
Released Cargo UI 0.2
SixtyFPS UI Library
New Features
Changes to the .60 language
Fixes
Examples & Demos

Added a bash example that shows how to display system information using sixtyfps-viewer
Applications
News about applications built with SixtyFPS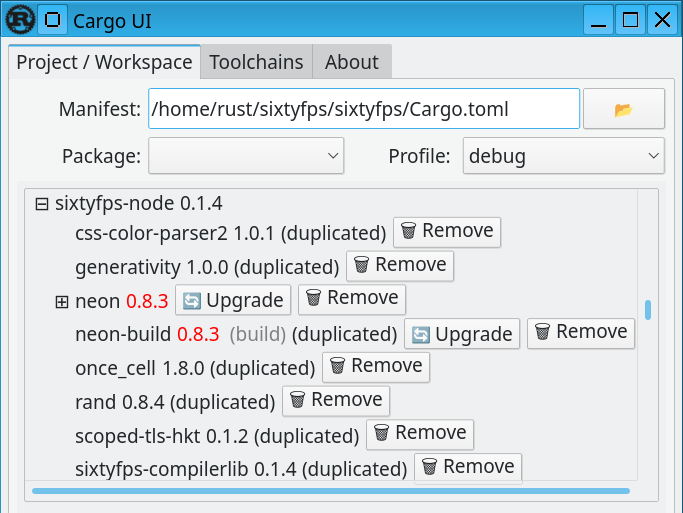 Contributions in 3rd party projects
Contributions submitted to third-party projects.
fontdb
Add the ability to share font data with the application (PR #19)

This adds a function that will convert font data to an Arc<dyn AsRef<[u8]> + Send + Sync> that's returned to the application.

If the face is backed by a file on disk, then it will be mmapped.

The load_font_source function allows supplying a pre-constructed `Source` to the fontdb. In combination with the new Source::Binary(Arc<dyn AsRef<[u8]> + Sync + Send>) variant this allow sharing application created font data with the fontdb.
Statistics
75 patches were committed by 5 authors.