Partners
Filter content by
Crossware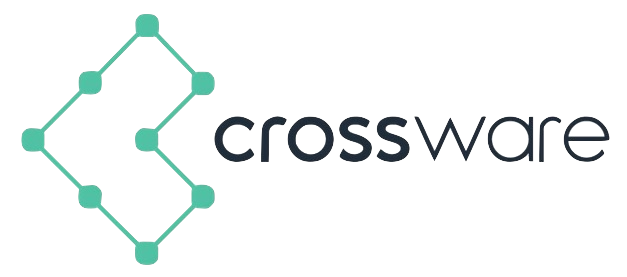 Crossware provides cross platform UI, IoT, and multimedia Software Solutions (Linux, MCU's, Android).
Cynetis embedded
Cynetis offers complete solutions for the development of embedded software and real-time applications on microcontroller. Their portfolio includes professional development tools (IDE/Debugger), real-time operating systems (RTOS), software bricks (connectivity, crypto & security, graphical libraries, bootloader) and ready-to-use hardware solutions (evaluation partners, Single partner Computers, Panel PCs). Cynetis can also provide you with engineering trainings on your target device, so you can accelerate your learning curve on complex embedded software.
Koan
KOAN is an Italian company specialized in software projects for embedded systems, providing consulting and training services, focused on Embedded Linux and Real-Time Operating Systems (RTOS). KOAN has been contributing to Openembedded since 2009 and is Yocto Project Participant since 2012.
KOAN provides Yocto Project technical support and professional linux embedded development, consultancy and training services combining the freedom of open source software with the security of full commercial support.
KDAB
The KDAB Group provides leading software expertise across modern embedded, desktop and mobile platforms.
Since 1999, KDAB has helped thousands of customers from various innovative sectors to gain a competitive edge with advanced software solutions, e.g. in Automotive, Biotech, Medical, Industrial Embedded, Entertainment, Government, Consumer Software.
In 2021 the KDAB Group had 90+ employees across the Americas, Europe and Asia. The main offices are in Germany, France, the UK, USA (Houston, TX ) and Sweden.
Spyrosoft
Spyrosoft is an awarded software & technology group with over 1 000 employees across 13 sites in 7 countries. Delivering technological transformation within the Automotive, Healthcare, Finance, Industry and Geospatial domains and recognized by Financial Times as the fastest-growing company in Europe.
tQCS
We deliver professional services and solutions to make the finest embedded system for customers from Industrial, Medical and Automotive industries through leading open-source based software and hardware technologies.
ST Microelectronics
ST is one of the world's largest semiconductor companies with products and solutions addressing four end markets - automotive, industrial, personal electronics, and communications equipment, computers & peripherals.
Espressif
Espressif Systems is a public multinational, fabless semiconductor company established in 2008, with offices in China, the Czech Republic, India, Singapore and Brazil. We have a passionate team of engineers and scientists from all over the world, focused on developing cutting-edge wireless communication, low-power, AIoT solutions.
Raspberry Pi
Raspberry Pi removes the high entry cost to computing for people across all demographics: while children can benefit from a computing education that previously wasn't open to them, many adults have also historically been priced out of using computers for enterprise, entertainment and creativity. Raspberry Pi eliminates those barriers.
Toradex
We at Toradex are specialists in embedded hardware and software. Our portfolio of products, including those based around Arm architecture, is designed and developed by our team of engineers located in our global locations - Switzerland, USA, Brazil and more.